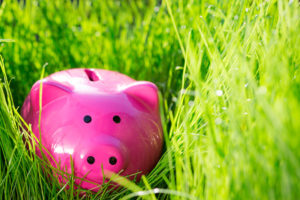 As we predicted last month, the Chancellors spring statement has been deliberately low key. There was no photo opportunity with his famous red box, and certainly no changes to tax and spending.
They will have to wait until the real budget in August. Mr Hammond has gone on record as saying he wants to avoid the disruption caused by having two budgets each year.
What did he say?
Instead, his 15 minute statement to the House of Commons was used to unveil the latest figures from the Office for Budget Responsibility. But although the presentation was anything but dramatic, some of what he had to say was quite exciting.
Perhaps most significant was that he believed that the UK economy had reached a turning point and there was "light at the end of the tunnel". He supported this view with revised figures that showed growth was now forecast to be 1.4% this year, 0.1% higher than forecast by the Office for Budget Responsibility last November.
Tax receipts have proved higher than expected, which led to a second key point – the fact that debt would fall as a share of GDP. This would be "the first sustained fall in debt for 17 years, a turning point in the nation's recovery from the financial crisis of a decade ago".
A hint of what is to come
The Chancellor resisted calls from the opposition to use the extra cash from the unexpected boost in tax receipts to ease the spending squeeze.  But he did suggest he could loosen the purse strings if public finances continue to improve.
In fact, he ruled out an immediate end to austerity. He hinted at possible spending rises in his autumn Budget, when he will "set an overall path for public spending for 2020 and beyond" with a detailed spending review in 2019. This is at least a suggestion of good news for the NHS and social care.
Mr Hammond also unveiled a series of consultations on future policies, including:
A possible plastic tax. He called for suggestions on the reduction of plastic waste, including a look at alternative materials and how the tax system can drive technological and behavioural change. This included £20m for businesses and universities to stimulate new thinking on the subject.
A new VAT collection system for online sales.  Many online vendors charge VAT, but not all of it actually reaches the Treasury.
Support for local transport priorities. Cities across England were invited to bid for a share of £840m to help improve the transport system.
Other announcements included ways to end late payments for firms, the future of cash and digital payments – and a reduction in tax on for the least polluting vans to "help the great British white van driver go green"
Perhaps more contentious, the OBR's background papers confirm the final amount the UK expects to pay to divorce from the EU as being a substantial 41.4bn euros (£37.1bn).
Reactions to the statement
Naturally, the Labour reaction was less than enthusiastic, condemning the refusal to up public spending now rather than later in the year. Most commentators found little to say, which was probably what Mr. Hammond wanted.
With no changes in tax for the new tax year, it is all the more worthwhile to make sure you have the right financial arrangements for your own personal budget plans.
The simplest way to get  the professional help you need is to talk to us at Continuum.
The Financial Conduct Authority does not regulate tax advice
Get in touch
If you would like to discuss further please call us on 0345 643 0770, email us at [email protected] or click on the 'Contact Us' link below. Thank you.
Related articles