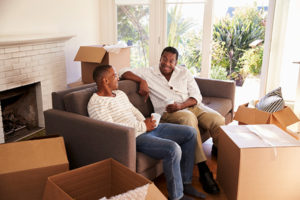 By Keith Parkinson
We all have heard the expression and in recent years it has become evident that most parents feel the need to help their children leave home and manage to get a foot on the property ladder by helping them with a gifted deposit.
However, if they are going to benefit from "The Bank of Mum and Dad" shouldn't they have shown, as with any other Bank, the ability to manage and run their finances sensibly?
Young adults leave school and start in new jobs without anyone having ever helped them with Finances, managing budgets and in some case the true value of money. This also applies to them attending university and receiving their Grants at the start of the term. We expect them to be able to do this with very little guidance or assistance.
Anyone with a teenager will have heard them say that they have no money left until payday and this isn't really their fault. It's too easy to help them make it through to payday by subbing them and that's where the dependency can begin with the "Bank of Mum and Dad".
A really good idea at any point with young adults is to sit them down and make them look at a monthly budget, what money they will need for travel, food, socialising and what money will they be able to manage to save.
When they see how much even lunch is each day, they then can realise that the cost for the whole month is a large proportion of their monthly income, suddenly being organised and taking a packed lunch seems far more appealing than it was before.
Then get them to break it down into weekly costs and let them realise that if they exceed their budget in any one area that they will not make it through to payday without either spending their intended savings or by needing to borrow money.
It's sadly too easy these days for young adults to get into financial difficulties just because of the way access to money is made so easy.
Contactless cards in bars and clubs give no receipt, so how on earth do they have any idea at the end of the evening how much they have spent. It's far better to chat through a budget with them and then to actually have the Cash for socialising on them, rather than the monthly budget going horribly wrong on the first weekend after payday.
They also need to have explained to them the importance of their credit score. Mobile phone contracts these days are viewed as a finance agreement. Missed payments or late payments can have a dramatic effect on them in later life. With the increase in the availability of Pay Day loans they need to have explained to them the rate of interest payable and the fact that once again lenders these days will not agree any mortgage if any applicant has a history of using these type of loans.
So take some time in the New Year, just to help and assist them, and help them get their 2018 off to a better point by helping them learn to budget, save and generally feel better about their finances.
Or at the least share this article with them on social media as that seems to be the best way to allow them to see things that they need to be aware of these days.
I work with clients to arrange the best possible wealth management solutions bespoke to their needs. To find out more about ongoing management of your wealth for both yourself and your family, please contact me today.
Related articles