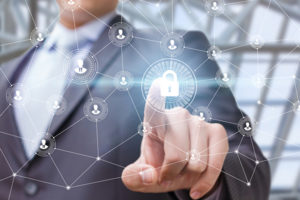 If you run a small business, you nurture it and watch it grow, and help through difficult times. You will also need to protect it against financial liabilities which could run into millions.
You will need help to provide that protection. Fortunately, there are a range of insurance covers that can provide it.
What business insurance do you need?
The only type of business insurance that is actually compulsory under UK law is employers' liability cover, and that is only required if you employ staff.
However, in many fields you will need insurance to do business. Regulators make certain insurances mandatory for particular professions.
You may also need cover to secure work. You may not be able to take on contracts without having insurance in place.
But even if insurance is not compulsory, it's still vital. It can cover you against accidents, errors, theft, damage and legal fees, protecting your business against disasters of all kinds, and particularly compensation claims.
The various types of cover
There are several different types of cover you may need to consider:
Employers' liability insurance.
If you have employees or even contractors, casual workers or temporary staff, employers' liability insurance is a legal necessity. It covers employees who've been injured or become ill as a result of working for you, and means you can pay them any compensation a court awards without it costing you your business.  You can't afford to be without it. Each day without the cover can mean fines of up to £2,500.
Public liability insurance
Public liability insurance is essential for any business which works in the public area. If a customer or a member of the public suffers personal injury or property damage because of your business, you are liable. This cover takes care of the liability, which can range from fatal accidents to a drop of paint that ruins a passerby's clothes.
Professional indemnity insurance
Professional indemnity insurance is vital if you give advice or provide professional services to other businesses and individuals. It can cover you if a client loses money as a result of negligence in your advice, services or designs. Solicitors, accountants and some healthcare professionals must have professional indemnity insurance.
Product liability insurance
However well made your products might be, accidents happen. When something fails or breaks and causes consequent loss, your business could be liable. Product liability insurance can protect you if something you make or distribute causes injury to someone or damages their property.
Stock and business interuption
Insurance protection for your stock could keep your business afloat if your warehouse was flooded or burned down for example, while buldings insurance would ensure you could replace the buildings themselves. Business interruption insurance could help your business get back on its feet if there was a problem that stopped you trading.
Key person protection
The skills and knowledge of your key people is likely to be one of your most valuable business assets. Key person cover works much like life insurance, and could provide a cash payment for your business if accident or illness robbed you of a key person.
What cover do you need?
The cost of your cover will depend on your business. You will pay more for product liability insurance if you manufacture (for example) chainsaws rather than paper plates, and not all businesses need all types of cover.  The most cost effective solution might be to get package of protection designed for your business. At Continuum, we would be pleased to help.
Get in touch
If you would like to discuss further please call us on 0345 643 0770, email us at [email protected] or click on the 'Contact Us' link below. Thank you.