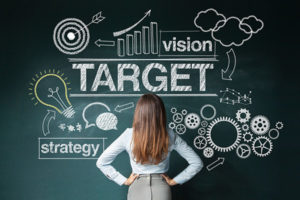 As anyone who has set up their own business will tell you, success can depend on having a good idea, hard work, luck – and money. Investment is vital for any business.
We look at what it takes to get your fledgling business off the ground.
How much will you need?
How much you need will depend on the kind of business you are launching. If you need a factory and a production line, the costs will be greater than if you are launching a book keeping service.  But even if your equipment requirements are limited to a laptop and pocket calculator, there are still plenty of other costs. You will need somewhere to work, a phone line or a mobile, and web presence.
Considering incorporation costs, accountants' fees, legal costs, insurance and administration, the average UK start-up spends £22,756 in its first year, according to online business service Geniac*.
This is before such thing such as buying stock or developing a product. Costs could be far higher in some sectors, and in some parts of the country such as London.
You may be able to borrow from family and friends, but the chances are that you will need to borrow a proportion of the funds you need from a business lender.
How much do you need to start your business?
The first step to getting the funds you need is to know exactly how much you need and including it in your business plan. A detailed plan with a breakdown of costs, projections of profit and loss is vital. A professional looking business plan demonstrates that you are serious about what you are proposing.
You will need to put your own money into your business. It helps convince lenders that you are serious about your business and will be working hard to make a success of it.
Can your bank help?
The first step to arranging funding for start-up used to be a visit to your local bank manager, who could make a decision based on their assessment of your proposition. Sadly, the day of the local bank manager has gone, and since the credit crunch, banks have had to follow strict lending rules. Most are unable to lend to start-ups because they don't meet their criteria.
Where can you go for funding?
Lenders base their decisions on the risk that they will not be paid back. As a start-up, your business has no trading history, so lenders have no evidence that they will be repaid; many will see the risk as too high for lending. Some, however may be prepared to consider any previous experience you or your partners have in your sector.
The lenders who can consider start-ups will probably only be prepared to offer secured loans. Putting up assets such as property as 'security' means that the lender has a right to take them if your business is unable to make repayments. This reduces the risk to the lender, making it more likely that they will be able to offer you a deal.
There are other sources of funding to consider. Asset finance could help you spread the cost of the equipment you need.  Angel Investors, who tend to be successful business people could back you in exchange for equity. Peer to peer lending or crowdfunding is becoming more popular – and there may be government backed funding that you could take advantage of.
The first step to securing the funding you need could be to talk to a business finance expert. At Continuum we would be very happy to help.
Get in touch
If you would like to discuss further please call us on 0345 643 0770, email us at [email protected] or click on the 'Contact Us' link below. Thank you.
Sources:
*Geniac.com – source of survey
www.thisismoney.co.uk – Crowdfunding, venture capital, angel investing? How to work out the best way to raise money for your business idea – September 15th 2016