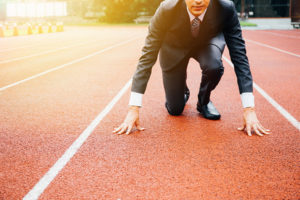 Most of us start saving when we are young. The move from piggy bank to savings account seems to mark an important step into adult life.
But there's another step to take. Starting to invest can be little more complicated than opening a savings account, can mean much better returns, and is certainly not reserved for those who are already wealthy.
What's more, you are never too young to start. We look at how young people can become investors.
Why investing works
Savings are safe. The Financial Services Compensation Scheme will protect the first £85,000 you hold with any one bank or building society. Investment means some risk. The companies or governments invested in or lent to could fail. Investors could lose money – but in return for the risk, they can make more than savings will offer. Investments can rise or fall, but the chances of profit if they invest for at least five years are good.
Try an ISA
One simple way to start investing is to use an ISA.
A Cash ISA is a savings product. A Stocks and Shares ISA is an investment. Simply opening a Stocks and Shares ISA means becoming an investor. New investors don't need to be an expert, or even to pick their own investments as they will be managed by a fund manager. Alternatively, they can choose a fund which simply follows a particular stock market index.
Anyone under 18 can take out a Junior Stocks and Shares ISA, with an annual contribution limit of £4,260 in the current tax year. From the age of 18 they can invest up to £20,000 in a Stocks and Shares ISA.
Alternatively, they could opt for a Lifetime ISA, which allows contributions of £4,000 each year and attracts a government bonus of 25% bonus.
Whatever they choose, ISAs have the great advantage of allowing investments to grow without income tax or capital gains tax, which can be much more rewarding.
They can even transfer any savings they may already have in a Cash ISA to a Stocks and Share ISA.
The advantages of regular investment
There's another common misconception that prevents people from investing. Investments do not have to be made with a big lump sum, and in fact, it may be better if they are not. Putting £50 into an investment fund each month makes investment as easy as saving. Many ISAs can allow this kind of investment. It makes investing simple and automatic. It also helps to smooth out fluctuations in the market and can lead to better returns overall.
Building investment expertise
Of course, while it can be easy to get started in investing, there is a lot more to discover.  Finding out more about investing is fascinating – and can help make things even more rewarding. ISA holdings may continue to provide a sound base, but there is no need to restrict investing to them. Discovering how to select funds, understanding the market and the different sectors and asset classes, building a diversified portfolio and how to balance risk with potential reward all make investing exciting, whatever the age of the investor.
If you or a young person that you know is ready to become an investor, we can help. Subscribing to our free award-winning newsletter could be a good place to start.
The value of investments can fall as well as rise and you may get back less than you invested.
Tax treatment varies according to your individual circumstances and is subject to change.
Get in touch
If you would like to discuss further please call us on 0345 643 0770, email us at [email protected] or click on the 'Contact Us' link below. Thank you.
Related articles