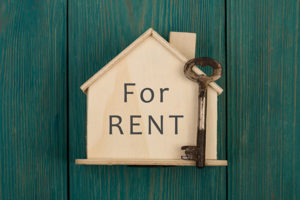 The property price express may have hit the buffers. London estate agent Foxtons issued yet another set of telling results recently, after a drop in sales of nearly 25%.
According to the most recent survey by the Royal Institution of Chartered Surveyors (Rics), the market is slowing across the UK.
For once, the cause isn't Brexit. It's the disappearance of buy-to-let investors. 
What has changed?
Buy-to-let seemed to be a sure way of making money. So sure, in fact that it was distorting the market and putting smaller homes out of reach of first time buyers. The government has set about removing the advantages that made buy to let so appealing.
There are two changes that have hit would be investors.
The first is the additional rate of stamp duty being charged on second homes. This makes buying a property for investment more expensive.
The second is the removal of the concession allowing higher rate taxpayers to offset their mortgage interest payments against their tax bills. This is being withdrawn in stages, beginning last year, and will be entirely gone by April 2020.
This means that becoming a landlord is more costly, and remaining one is becoming much less rewarding than it used to be.
Tighter mortgage rules
The problems for investors don't stop there. If they can no longer show a profit, it is harder for them to secure a mortgage, especially with tighter mortgage lending rules and rising rates.
Buy-to-let mortgages are typically interest-only. That is good when interest rates are low.  Monthly payments are small, because none of the original capital is being repaid. But when interest rates rise, investors feel the pain much more acutely than anyone with a repayment mortgage. Their entire payment is interest, so their monthly bills shoot up proportionately more.
Rates are likely to rise, simply because they are still at historic lows. Combined with falling tax relief some landlords who were operating on tight margins will be looking at a loss, rather than a steady income.
'Amateur' investors, who typically bought with a small deposit from sources such as pension cash combined with a large mortgage may be no longer buying – and some will be selling up.
The figures
The figures suggest that the government policies are already having an effect. Last year, according to estate agency Countrywide, landlords bought 12.5% of homes sold in the UK compared to 14.7% in 2016, and 16.3% in 2015. The biggest drop was in London.
Meanwhile, the proportion of landlords buying in cash, who will of course be unaffected by rate rises and less bothered by the tax changes has been rising sharply.
But what comes next?  It seems unlikely that with 'amateur' landlords leaving the market there will be enough professional landlords take their place.
This could be good news for those who want to be owner-occupiers. But will prices actually fall?  A crash looks unlikely, but without distortion from buy-to-let investors, correction may be inevitable in those parts of the market which have become overheated.
We may already be seeing this in London, where the property bubble is deflating, if not actually burst. If distressed buy to let investors become forced sellers, it could accelerate the drop.
Your home may be at risk if you do not keep up repayments on a mortgage or other loan secured on it.
The Financial Conduct Authority does not regulate some aspects of Buy to Let mortgages.
Get in touch
If you would like to discuss further please call us on 0345 643 0770, email us at [email protected] or click on the 'Contact Us' link below. Thank you.
Sources:
countrywide.co.uk – monthly lettings index – December 2017
theguardian.com -Foxtons profits plunge over London housing market slump – 18th February 2018
foxtonsgroup.co.uk – Foxtons preliminary annual results – 28th February 2018
rics.org – UK residential market survey – February 2018
Related articles