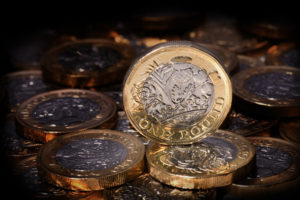 Sterling has been battered since the Brexit vote. Investors suddenly wanted to pull out of pounds, and the value of the currency dropped on world markets.
This meant a shot in the arm for British exports, which were suddenly more affordable, but it means your holiday abroad will cost much more.
The pound has actually picked up against some currencies since last year. It might go a little further in many popular overseas holiday destinations, but you will still need to be careful that you are getting your money's worth when you spend.
What can you do to make your pounds go further?
Cash in before you go
Planning ahead is essential. If you wait until you get to the airport before changing pounds into your destination currency, you will be paying much more than you need to. However, the very same bureaux de change who will try to charge you a pound for each euro at the last minute will do a much better deal if you pre-order.
But you might save even more elsewhere. Your bank, and some of the remaining high street travel agents may be able to do you an even better rate, and some will offer home delivery as well as branch collection.
A look at the online comparison sites will let you find the best rates. Remember, don't pay in pounds locally, even if they are accepted. The exchange rate you get will be frightening.
Play the winning cards
Of course, cash is on the way out for many of us, and we simply use our cards, whether we are in a four star restaurant or a lunchtime sandwich bar. It is easy enough to do the same abroad, but it can be an expensive habit.
Most credit card providers make what they call an exchange rate loading fee when you buy things abroad.
If you really don't want to be bothered with foreign cash, you need to ensure you are using a card that doesn't impose this extra fee.
Whatever credit card you use, never use it to get foreign currency abroad. You will be faced with astonishingly high special interest rates. Unlike most charges, they will be applied from the moment the withdrawal is made.
Debit cards can be even more costly than credit cards. There will be the exchange rate loading charge, plus a transaction charge of a pound or so. With an ATM, there will be a percentage charge.
Again, there are exceptions. Check with your provider.
Use a currency card instead
If you are a dedicated plastic payer, the solution could be a currency card from foreign exchange specialists, travel agents and banks. These are cards that you can preload with a local currency at an exchange rate which is fixed each day, and usually fair. You can top them up locally if you work your way through your planned holiday budget.
You can withdraw money from cashpoints (fees may apply) and pay for purchases with it just like a local card. Some have a setup fee, but this is usually moderate.
Check online for the card that offers the most competitive exchange rates for your destination.
Enjoy your holiday!
Get in touch
If you would like to discuss further please call us on 0345 643 0770, email us at [email protected] or click on the 'Contact Us' link below. Thank you.
Related articles