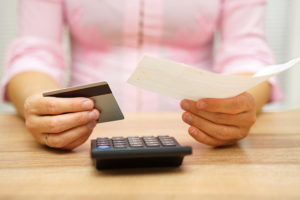 Most of us woke up to the new year with some degree of financial hangover. It's a long time between pay days, and of course we spent more than we meant to over the break.
It's time to start at looking how you can manage your cash more effectively.
Get your spending under control
While it can be fun to spend money, if you don't keep it under control, you can soon find you don't have any to spend – and that the credit card bills are due. You can avoid spiralling towards a financial meltdown by setting and sticking to a monthly budget, with all expenditure forecast and set against income. But for many of us, this is about as effective as dieting, because it depends on organisation, iron discipline and not being led into temptation. It is particularly difficult now that the sales are on.
Fortunately, there is another way.
Our alternative system is based on a little applied psychology – how, when we have identified a purpose for a sum of money, we feel we have already spent it. We therefore tend to avoid using it for anything else.
Please check your bank or building society terms and conditions before making any changes to your account.
Start with savings
You need online banking or an app on your mobile. Your bank will be keen to provide it.
First, set up an additional easy access savings account, and ensure you can easily transfer money between it and your current account.
Call your savings your "Save" account and your current account a "Spend" account.
Instead of having your monthly income coming into your current account, arrange for it to be paid straight into your "Save" account. Saving instantly becomes your default option. Every time you are tempted to spend, you are reminded that you are actually spending your savings.
Suddenly, saving is automatic, and it is spending that takes the effort.
Pay the bills
You still have bills to pay you can't avoid. Your app will let you set up an automatic transfer between your "Save" and "Spend" accounts on the day those regular monthly bills get paid. If you have variable bills, you'll need to transfer cash manually.
The extra effort it takes to transfer before you spend can be enough to remind you that you might not need to spend at all.
Now start saving properly
If all goes to plan, you could see your savings grow with a surplus in your savings account at the end of each month. Set yourself targets as to how much you have left, and allow yourself a reward like an evening out when you beat it.
Of course, no instant access savings account is currently working very hard to make the most of your money. Despite the Bank of England doubling the base rate last year from 0.25% to 0.5%, most banks have yet to follow suit.
So, once you have built up a worthwhile sum in your "Save" account, you need to transfer them to an account paying the best possible interest.  (Leave some to deal with emergencies). There are many accounts available, and their rates vary substantially.  To really get things moving, you might consider looking at investments.
At Continuum we know the market, and we have an online tool to review and compare the returns available here 
Of course, everyone's needs are individual, and so really getting the most from your savings needs expert individual advice. We provide individual offer consultations where we can show you more ways to get your cash working harder for you. To find out more about a bespoke savings or investment plan, call us now on 0345 643 0770, or email us now at  [email protected]
The value of investments can fall as well as rise. You may get back less than you invested.
Related articles