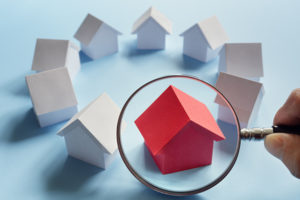 For most of us, our mortgage is our biggest financial commitment. It is therefore potentially our biggest potential saving.
So, at a time when many of us are looking where we can cut costs, it could be time to look at whether we have the best mortgage deal.
You can shop around
Your current mortgage provider will be happy to continue taking your money, but there is no reason to stick with them. You can shop around and remortgage.
Doing so could save you a great deal of money each month, depending on the size of your outstanding mortgage and the kind of deal you can secure.
You pay off the old supplier, and start saving money with the new one. It's a popular way to make the most of your cash. Around a third of all home loans made in the UK are actually remortgages. But of course, there are some things to be aware of before you start.
Will you really save money?
The best mortgage rates usually only last a short time.  The typical term offered on a fixed rate, tracker or discount mortgage is often two to five years. When it comes to an end, your lender will automatically put you on a standard variable rate (SVR) and hope that you don't take the trouble to change.
The SVR is likely to be higher than your old interest rate and the latest best buys available.
If you are tied into an initial deal, you might not save, even if you can find a better rate.  This is because there will be a penalty, in the form of an early repayment charge which can be a hefty 2-5% of your outstanding loan, plus an exit fee which could have many names, but will always mean an extra cost.
So, if you want to save money, you need to do your sums. The chances are that you want to be ready to remortgage as soon as you come out of your tied in period. Start looking around three to four weeks before your rate ends.
Other reasons to remortgage
Switching to a lower rate when your old introductory deal has run its course is an excellent reason to remortgage, but its not the only one.
If the value of your property has risen since you took out your mortgage, you may find you own a much higher proportion of your home then you did when you bought it. This could mean that you're in a lower loan-to-value band, and so eligible for much lower rates. A new mortgage could therefore cost you much less.
Fix your rates
We have had record low interest rates for many years The Bank of England has put them back up, and if you have a tracker mortgage, you will already have seen a difference in the amount you pay. If you switch to a fixed rate mortgage now, you may be able to keep a low rate for longer, and say immune to rate rises for the length of the fixed rate period.
How to remortgage
You can check the comparison websites for mortgage deals, but the attractive headline interest rates may only tell part of the story. Arrangement and other costs can mean your remortgage does not save you any money at all.
It's best to get the help of an expert mortgage advisor, who can use his or her knowledge to help you see the real costs and save you money. For the expert help you need to find the mortgage deal that's best for you, call us now on 0345 643 0770, or email us at [email protected]
Your home may be at risk if you do not keep up repayments on a mortgage or other loan secured on it.
Related articles