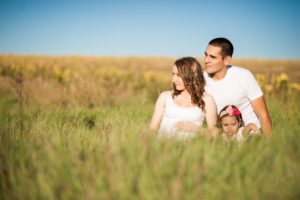 We would like to share the story of one of our clients. A lovely family from Bristol. They are a typical married couple in many ways, they work hard to provide for each other and their family. We have changed their names, for obvious reasons.
In Summer 2015, Jenny and John, arranged for a Continuum Partner, Nathan Stacey, to review their mortgage.
They wanted to make the most of low interest rates to remortgage and were due their annual financial review.
As part of Nathan's process, he reviewed their insurance cover. They had taken out a Life and Critical Illness policy in 2007. Nathan discovered that Jenny had been diagnosed with Thyroid cancer shortly after taking out their policies, in 2009. Jenny had an operation to remove her Thyroid and was treated with radiation therapy. Despite a lot of anxiety and severe emotional distress, as she was only 25 at the time, she was able to make a full recovery.
What Jenny and her husband, John, didn't realise was that they were eligible to claim on their Critical Illness Cover.  When they moved house in 2013, the policy had been replaced with a clause specifically excluding cancer and they hadn't actually claimed for Jenny's diagnosis and treatment.
Nathan asked their insurance provider why they replaced the policy when they knew that Jenny was eligible to claim on her existing policy. Nathan recorded the issue formally and supplied supporting medical records for evidence.  The insurer agreed they had not acted appropriately and paid out a significant amount on the policy, index linked and paid in full as a tax free sum.
Jenny said "We assumed we had missed the opportunity to claim so it was a great surprise to hear we would still get the payout.  Nathan's advice and swift actions were key in enabling us to receive this money so we are very grateful to him and Continuum."
Nathan said, "It is unusual for a top tier insurer to overlook their duty of care in this way. To their credit, they acted quickly to put it right and it has made a big difference to Jenny and John's life. I have since helped them to ensure their whole family are now protected.  Jenny and John's case shows why it is important to not only have cover, but make sure you review your cover with your adviser regularly."
1 in 2 people born after 1960 in the UK will be diagnosed with some form of cancer during their lifetime according to Cancer Research. Yet according to YouGov, 18.4 million people have life insurance in the UK.  That's only around 29% of the total population and 46% of the adult population.
Related articles