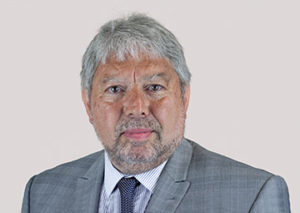 Chartered Financial Adviser Frank Solomons is the latest professional to join the growing team at Continuum (Financial Services) LLP.
Frank will primarily spend his time between London and Henley on Thame, and provides a great deal of experience as well as commitment to the Continuum approach. He is keen to continue building on his existing experience as a Chartered Adviser and looking forward to meeting more people thanks to exciting growth plans at Continuum. Frank says, on his decision to join Continuum:
"Obviously, as an IFA I always kept an eye on what other players in the industry were doing, and it became apparent that Continuum was an organisation worth watching. They were clearly doing the right things when it came to providing an exceptional service to their clients and adviser population.
The way the Continuum team is rapidly evolving into providing a national advice service is proof that they have things right."He also explains that he was struck by the positive atmosphere among the team.
"Everyone is genuinely keen to help and make things work. It is a very friendly organisation, and all involved seem to be working together for the benefit of all concerned.So, although I looked at a number of options, I felt that Continuum was the best step forward for me. But it wasn't just a matter of their impressive growth. Once I started talking to Martin and to other members of the team about how Continuum worked, it was clear that their thoughts and principles were a close match for mine."Frank explains that it is the focus on the needs of the client that struck him as exciting about the Continuum approach.
"I wanted to work with like-minded individuals and I saw that the Continuum values very closely match my own.
I have always viewed my clients as the most important part of the equation – Continuum have always made it clear that they have a similar approach. Putting their needs and interests first rather than looking at short term sales is much better for clients, and it is ultimately much better for an adviser too – because it means you can look forward to long-term relationships.
That kind of long term approach is much easier with the support of a committed organisation like Continuum. They are large enough to offer economies of scale and real in-depth support whilst still being small enough and dedicated enough – to care about both their Advisers and their clients."
Martin Brown, Continuum's Managing Partner welcomes Frank to the Continuum team. "I think we very lucky to have him join us. He has a wealth of experience and a natural rapport with clients and bringing in people with his experience means that we know that our clients are in good hands.
We are keen to provide even greater exposure to the London area. Frank has built his career in the capital, and that is another reason why he was a natural fit for the team.
But there is of course an even more compelling reason why we have been keen for Frank to join us for some time, and why we are delighted that he at long last has.
At Continuum, our priority is always our clients, and that is a focus that Frank has always demonstrated."
Frank will be working in and around the London area.
"I was looking for an organisation that operated in a similar manner to myself and treated clients fairly and honestly placing them at the centre of the process. I also wanted to be part of an organisation that valued long term relationships and was truly independent. I know that I've round it with Continuum."
"Clients are the priority at Continuum. That's what made me join the team."
The value of your pensions and investments can fall as well as rise and you may get back less than you invested. Estate planning is not regulated by the FCA. Your home may be repossessed if you do not keep up repayments on your mortgage.