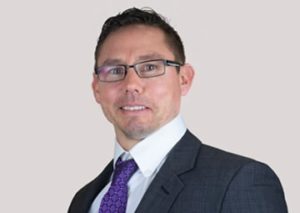 Chartered Financial Planner, Richard Higgs is the latest professional to join the team of award-winning national advisory firm, Continuum
Richard has 18 years experience in financial services, and as well as being a Chartered Financial Planner is a Fellow of the Personal Finance Society (FPFS). He joins the Continuum team and will be continuing to serve his native Bristol region.
The move will see Richard developing his extensive financial services experience still further with the extra support and facilities of the award-winning Continuum team.
Richard states "I have been providing a local, face to face, independent, Chartered Financial Planning service for retirees and those approaching retirement in North Bristol for several years. I specialise in investment, pension, tax planning, inheritance tax, long-term care planning and savings, and I believe that Continuum will help me to make the service I provide even better.
Like most types of business, the profession is changing. I am keen on ensuring clients receive value not just through advice, but also through service and technology. That's a vision I was very pleased to discover I share with Continuum."
He also mentions the open and friendly culture of Continuum as key to his decision to join the team.
"I wanted to be part of something where the only targets I need worry about are my clients' targets. Continuum is a 3-way partnership between Continuum, myself and most importantly with clients. This ensures that clients remain the central focus of everything we do. The key point is that it is client needs that are at the core of the Continuum way of working, not short-term gains."
Richard believes that this partnership approach gives him a real advantage and makes it easier to provide the standards of professionalism and service he has set for himself and to maintain his focus of expertise.
"Whilst sharing the partnership wide value of practising true lifetime financial planning, Continuum also affords me the ability to develop my knowledge and to be a specialist in the areas I choose.
It means that I can further my keen interest in advising business owners on tax-efficient profit extraction, intergenerational planning and later life planning."
Richard's appointment follows two major industry award wins for Continuum, including Adviser Firm of the Year at the Professional Adviser Awards 2020.
Martin Brown, Continuum's Managing Partner welcomed Richard. "We are always pleased to welcome a new team member, and particularly so when that new member has the skills and experience that Richard brings. Being able to offer clients the highest standards of support and advice is key to our approach, and Richard will help us ensure we continue to do so as we develop our services.
We believe in putting clients' needs at the heart of everything we do – and so does Richard."
Richard sums up his feelings about his career move. 'Continuum is an award-winning business, and their success is based on true independence and on providing both the best results, and real clarity for clients. I'm very happy to be joining a team which has a clear vision so closely aligned with my own."
The value of your pensions and investments can fall as well as rise and you may get back less than you invested. Estate planning is not regulated by the FCA. Your home may be repossessed if you do not keep up repayments on your mortgage.