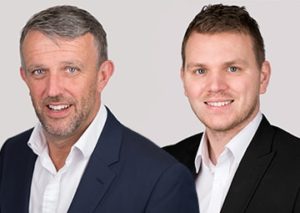 Since Continuum was launched in 2014, we have enjoyed steady growth, now offering national coverage of 45 handpicked advisers, with the mission of offering clients a lifetime financial planning experience.
Now we are delighted to announce the opening of another new office in Hailsham, East Sussex.
The new office will be managed by Continuum Mortgage and Protection Consultant, Craig Parkinson. It will allow him to provide a wide range of services to new and existing clients across Sussex – a region he was up until now serving out of Continuum's Hayes office.
Says Craig: "Hayes has always been, and will continue to be, an essential office for us, with London on the doorstep, as well as easy connections down to the coast, but, the growth of business in recent months has made expansion necessary.
My home is in the area – so it made sense for me to set up a new office based in Hailsham, which will let me concentrate further on clients across the Sussex area."
Craig will be closer to clients in Brighton, Eastbourne and Tunbridge Wells, although he will continue to work with many of his existing clients.
"Developing and maintaining close relationships with our clients are two of the key strengths of Continuum," explains Craig. "I'm looking forward to meeting new people, but we will be making sure that all the existing clients we have been working with will still enjoy the level of personal service they have come to expect from us."
Craig and his new office can be found at:
Cordlandt
18 George Street Hailsham
East Sussex BN27 1AE
Continuum's established Hayes office will continue to be managed by Independent Financial Adviser Keith Parkinson along with Liam Mulhern.
Keith stresses the move means benefits for all, stating "The business growth we have seen recently means opening an additional office was the logical thing to do. Our priority is to deliver a compelling service to our clients to help them find the financial solutions they need. Expanding our offering by opening a further office in Sussex means that between us we are able to accommodate more clients for all of their financial needs."
Keith and Liam can still be contacted in the Hayes office:
52 Station Approach Hayes
Kent
BR2 7EJ
Continuum Managing Partner Martin Brown believes the new office will help the team deliver an even better service. "We believe that having that personal relationship with clients, helps us deliver a better service, because we can be there to help provide answers whenever our clients have a financial question.
The new office in Hailsham will mean that we will be able to deliver the outstanding client experience we are known for."
The value of your pensions and investments can go down as well as up and you may not get back as much as you put in.
Your home may be repossessed if you do not keep up repayments on your mortgage.