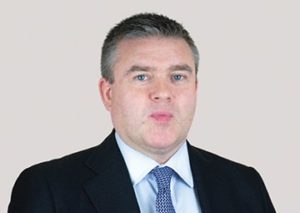 Chartered Financial Planner John Humphries is the latest financial professional to join the team of national advisory firm, Continuum.
John has 30 years' experience in financial services and is a Chartered Financial Planner of The Personal Finance Society (PFS) and a Certified Financial Planner of The Chartered Institute for Securities and Investment. The move will see John developing his extensive experience still further with the support and facilities of the award winning Continuum Team.
He also has a specialist focus – the needs of those approaching retirement.
John explains his decision to bring his skills and experience to the Continuum team: "I am a true Financial Planner and my advice is independent with a straight forward and honest approach to help clients achieve their goals. Coming to Continuum means working with a team which shares my approach and which can provide valuable support – which will help me do more for my clients."
John specialises in the areas of greatest interest to those whose retirement is in sight – or who are already enjoying life after work. He emphasises that ample forward planning is essential.
"In the main, I advise retirees or those approaching retirement and simplify the use of pensions and investments. I believe in holistic planning with the use of cash flow modelling so clients can see when they can afford to retire and plan for life events."
Working with the backing and facilities of the award-winning Continuum team will support his determination to ensure the very best outcome for his clients.
Because Continuum is an entirely independent business, it gives advisors like myself thefreedom to select the best plans and products from all those on the market. That ensures that instead of being limited to standard options I'm able to set up a bespoke solution for each client. That means using the best tactics for tax optimisation, asset allocation and portfolio structuring, and the best providers to deliver them.
It means increasing the financial wellbeing of my clients for the long term – and that is something that I have always aimed for."
Managing Partner Martin Brown is pleased to welcome John onto the growing team of financial professionals working with Continuum. "We are increasing our coverage across the country, and John, with his specialist focus on the needs of a key group will help us provide the level of service that we want to guarantee to all our clients. John has been able to develop a special expertise with the key retiree sector – and his expertise strengthens our ability to provide better answers to the challenges people in that group face.
We believe in providing financial plans that put clients' needs first. It's an approach that John shares."
John sums up his thoughts about joining Continuum. "It is an important step for me, because Continuum is highly ambitious as well as being a highly professional firm. That means having more people to talk to, and to help find the solutions that they need. Continuum's growing reputation is an asset too – because it will help new clients understand that we are on their side, and the best source for the solutions they need for their financial plans."
If you live or work in Buckinghamshire and Oxfordshire, and if you are ready to find the answers you need for your pension, tax planning, inheritance tax, and estate planning, please contact John for a free initial consultation.
The value of your pensions and investments can fall as well as rise and you may get back less than you invested. Estate planning is not regulated by the FCA. Your home may be repossessed if you do not keep up repayments on your mortgage.