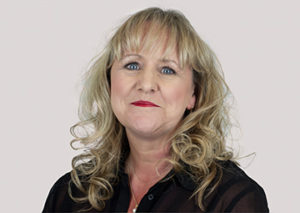 Independent Financial Adviser, Louise Parsons, is the latest addition to the growing team at Continuum (Financial Services) LLP.
Mother of three grown up children, Louise is keen to continue building on her extensive financial services experience – and expects that Continuum will help her continue to expand her business.
"I am a people person and I talk for a living – but I am a listener too. Joining Continuum means that I can look forward to listening to the needs of many more people in and around the Somerset region, and to talking about the financial solutions that will help them answer those needs."
Louise believes that being female – and recently becoming a grandmother – will also prove positives for many of her clients.
"I have some life experience to call on, having raised a family of my own. I think that helps build rapport with clients, whether they are of a similar age to myself, or just starting out in family life. I have always believed that personal experience counts for a great deal as an IFA. Understanding what people are really looking for is easier when you have been through the same life experiences yourself"
Louise has almost 40 years' experience in the financial sector, having started her career with NatWest and working with them in several roles before qualifying as a Financial Adviser in 2003.
Working with a leading bank gave her an exceptionally broad basis for her career as an adviser. However, she believes that as an IFA – which she became in 2012 – she can provide better answers to the needs of individuals. Her advice can be focussed on those needs, rather than compromised by what a single provider, no matter how large and capable, has to offer. She regards coming to Continuum as the best way to provide that independent and unbiased advice.
"It really is the best of both worlds. For me, it provides the perfect life work balance, but for my clients, it means a support mechanism I can call on, while guaranteeing the independence that I need to give the quality of advice I am passionate about."
Martin Brown, Continuum's Managing Partner said of Louise "We are delighted to have Louise join the team. Having the quality and experience of advisers like Louise is vital for our clients as well as for our own goals. She will be talking to our clients about the full range of financial products – from junior savings plans to estate planning – to clients of all ages. I'm confident that they are going to be in good hands.
Our priority is always our clients, and that is a focus that Louise shares."
Louise is also full of praise for the atmosphere within the Continuum team. "Even at our first meeting everyone was very friendly and keen to come over and introduce themselves," she notes. "I think that says a great deal about what Martin and his team have already achieved, and what we can look forward to in the future."
"I like how clients are truly central to everything Continuum does"
The value of your pensions and investments can go down as well as up and you may not get back as much as you put in.
Your home may be repossessed if you do not keep up repayments on your mortgage.