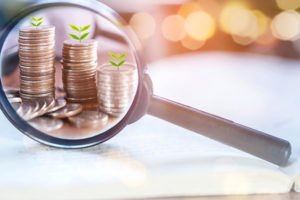 It always comes as a pleasant surprise when you find a forgotten £10 note in a pocket of a coat you have not worn for years. But have you forgotten about an insurance policy, a bank account, investment or pension?
It is more common than it sounds. It is surprisingly easy to forget things that could be much more significant than an old banknote. There is an estimated £20 billion in unclaimed assets in the UK, accordingly to the Unclaimed Assets Register.
As part of our look at spring cleaning your finances, we see how you can find out if some of it is rightfully yours.
Finding what you have lost
Forgetting about financial arrangements happens surprisingly often. Typically, we move home, forget to inform all our financial providers, and lose touch when letters fail to catch up with us. The best way to go about finding the forgotten items now depends on what exactly they are.
Investments
Tracking down shares in business that may have been bought out or changed their name is a challenge often facing relatives who find old share certificates as part of the estate of a deceased family member. As much as £3 billion is owed to UK investors from shares and dividends from old share certificates left in the bottom of drawers.
With online share dealing it's easy to keep track of holdings held in nominee accounts via the broker. But paper certificates are where things get difficult.
The best place to start is to check with the share registrar, the organisation that maintains the list of shareholders in a company. This will be named in the certificate. They will be able to trace the history of the company, and see whether it has changed its name, been taken over or merged or gone bust.
Even the shares of companies long defunct may still be valuable.
Insurance
The Unclaimed Asset Register is owned by Experian, and lists around 4.5 million assets registered from participating companies.
These include insurers, pension providers and financial institutions. The service claim that the average find with successful searches is £6,000, although only about 10% of searches come up with anything at all. There is a £25 fixed fee for each search.
Pensions
The government's Pension Tracing Service has a database containing 200,000 schemes, and can be searched free using an online form. You simply need the name of an employer or a pension provider to use the service. It can't tell you whether you have a pension, or what its value is, but it may be a good place to start your online detective work.
What should you do if you find something?
If you do find that after a few hours of detective work you have some forgotten wealth, your next question may be about the best way to use it. At Continuum, we would be pleased to provide the help and advice you need.
The value of investments and pension can fall as well as rise and you may get back less than you invested.
Get in touch
If you would like to discuss further please call us on 0345 643 0770, email us at [email protected] or click on the 'Contact Us' link below. Thank you.
Sources:
moneysavingexpert.com – Reclaim Forgotten Cash – January 2018
Related articles