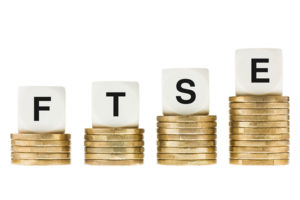 The Financial Times Stock Exchange 100 Index, or, informally, the FTSE, is a share index of the 100 companies listed on the London Stock Exchange.
It is a list of the top UK companies, with a combined value that fluctuates according to market sentiment. As a result, it also provides a very sensitive barometer of what is really going on in the economy.
At the beginning of the week, the FTSE hit a new high, with the companies that make it up worth something in excess of excess of £2 trillion. What is causing this phenomenal growth?
Is it the weak pound?
The companies in the FTSE, although UK based are often international in scope, with much of their revenue generated overseas. When the Brexit vote triggered a dramatic slump in the pound, their overseas revenue was worth much more because the FTSE 100 is priced in pound sterling. Doomsayers point to this as the cause of the FTSEs success. But while Sterling has been at a low for months, the FTSE continues to grow. This suggests that a weak pound was only ever part of the story. The FTSE, and UK businesses, really are booming.
The global feel good factor
There are some obvious reasons for this growth. The low pound has some real benefits in boosting UK exporters. This has helped the UK economy as a whole and contributed to a mood of optimism which has extended to a buoyant jobs market and may even be starting – at last – to push up wages.
But the feel good factor is international. It looks like there will be some progress on talks between China and the US, which means a global trade war, which had been worrying many markets may not be due after all. There are even some grounds for optimism about North Korea, which might have threatened another sort of war altogether.
A cautious dollar
In March the US Federal Reserve lifted its rate by 25 basis points, to a range of 0.75% to 1.00%. This was expected by markets. They may not have been expecting the announcement that further increases would only be gradual. In any event, the dollar has surged, making commodities more expensive. The FTSE has many companies that profit from commodities, such as miners and petrochemical businesses. Moves in those stocks are likely to have a major impact on the index as a whole.
Good news at home
The Bank of England's decision to postpone an interest rate rise may have contributed to the market boost. Falling inflation and a dip in unemployment have also provided good news, while a sudden development of summer weather may even have played a part in stimulating retailers. On top of this, several sectors have defied expectations. Gaming, expecting to be hard hit by the UK government crackdown on fixed odds betting machines actually went up as the US freed states to legalise sports betting.
What should you do?
It is always impossible to predict the markets. The FTSE may have peaked – or be in the middle of a period of growth with the many factors that are driving the FTSE and the UK economy set to be with us for a while yet. If you would like to take a fresh look at your investments with that in mind, at Continuum we would be very happy to help.
The value of investments can fall as well as rise and you may get back less than you invested.
Get in touch
If you would like to discuss further please call us on 0345 643 0770, email us at [email protected] or click on the 'Contact Us' link below. Thank you.
*Independent.co.uk – US Federal Reserve raises interest rates – 15th March 2018
Related articles