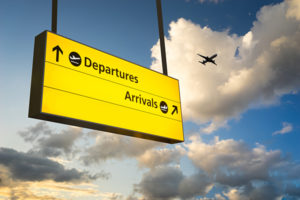 Last week's news that Unilever would be leaving the UK came as a surprise to many investors. Some saw it as a sure sign of the departure of business from these shores that was foretold as the price of Brexit. Others saw it as a reaction to market forces, and a shrewd decision to save costs.
But, Brexit casualty or business as usual, the move could have an impact on your financial arrangements.
What is happening to Unilever?
Unilever has been a consistently high performer for generations, and the name behind many of the UK's favourite high street brands from Dove soap and Sunsilk to Knorr soup and Marmite.  However, it has never been a purely British company.
Unilever is a transnational and has operated as two companies, a UK PLC and a Dutch NV, with headquarters in London and the Netherlands since its formation in 1930. Its Dutch NV shares now account for 55% of the company's combined ordinary share capital and trade with greater liquidity than London listed shares, making Rotterdam the company's first choice for a single headquarters. In March, Unilever announced its intention to simplify itself into a single legal entity incorporated in the Netherlands.
Moving to the Netherlands and combining its Dutch and UK shares into a single class may mean significant savings for the manufacturing giant, but it could cause problems for shareholders. Unilever is currently the third largest company in the FTSE 100. The move, which has yet to be put to shareholders, is controversial. If it abandons its Thames side office and becomes a purely Dutch company, it will no longer be quoted in the premier London index. Unilever's shares would still be traded on the London Stock Exchange, but no longer listed on the main benchmark.
Is this the Brexit effect?
The announcement was a major blow for Mrs May's attempts to uphold Britain's status as a centre for business after Brexit. However, the Unilever management insist that Brexit was not the reason for the move and explain that the decision was part of a rethink of the business following a hostile takeover attempt by American owned Kraft Heinz last year.
Nevertheless, British Government officials reportedly spoke with Unilever management to express their concerns. They failed to convince them over the benefits of basing the company's main offices in the UK.
If Brexit is not a factor, the timing is unfortunate for the Brexit campaign. The Government is already under fire for failing to provide adequate assurances to businesses mulling their positions after leaving the single market.
Why Unilever's plans could affect yours
The decision to remove Unilever from the FTSE 100 index is yet to be confirmed. The group must send out official documents to shareholders, but the move could come by the end of the year. It could mean changes, and possibly losses for certain investment funds.
Without a FTSE 100 listing, any FTSE 100 tracker fund would have to sell Unilever, probably at a loss as other institutional investors might not be keen on buying.  However, an active fund with a FTSE 100 focus can still put up to a fifth of its money into non-index shares, and so could keep holding Unilever if there was an investment case to do so.  Individual investors need not sell at all if Unilever retain a London listing, meaning that UK holdings can be traded as usual.
The value of investments can fall as well as rise and you may get back less than you invested.
Get in touch
If you would like to discuss further please call us on 0345 643 0770, email us at [email protected] or click on the 'Contact Us' link below. Thank you.
Sources:
morningstar.co.uk – Unilever Confirms Outlook; Unlikely To Stay In FTSE Index – 14th June 2018
ft.com – Unilever investors follow Brazilian trucks, not the blue-chip index – June 2018
Related articles