Growth
At Continuum, we attract high quality individuals seeking to deliver outstanding service and client outcomes as part of an everyday culture of excellence.
Our knowledge and experience have secured long term business relationships that offer significant opportunity for real growth through our partnership:
2020 Innovation: We are exclusively partnered with 2020 Innovation, the largest accountancy network in the UK, with access to over 5000 accountancy firms to provide high quality client introductions.
Professional Connection market: We have developed a proven methodology to develop professional connection partnerships into successful mutual partnerships
Nextjump: We are partnered with the global leader in employee reward programmes where our offerings deliver daily opportunities for our advisers.
Head Office Leads: Our consistent and engaging marketing of our Education Programme and Brand development programmes delivers daily enquiries to our Head Office for advisers to engage.
Lead Suppliers: In the lead marketplace, we have developed a strategic partnership with one of the key lead suppliers to provide regular flows of advice enquiries.
Partner Event Programme: Through our culture of collaboration, we bring our Partnership together on a regular basis through a programme of support events to develop and grow individual business.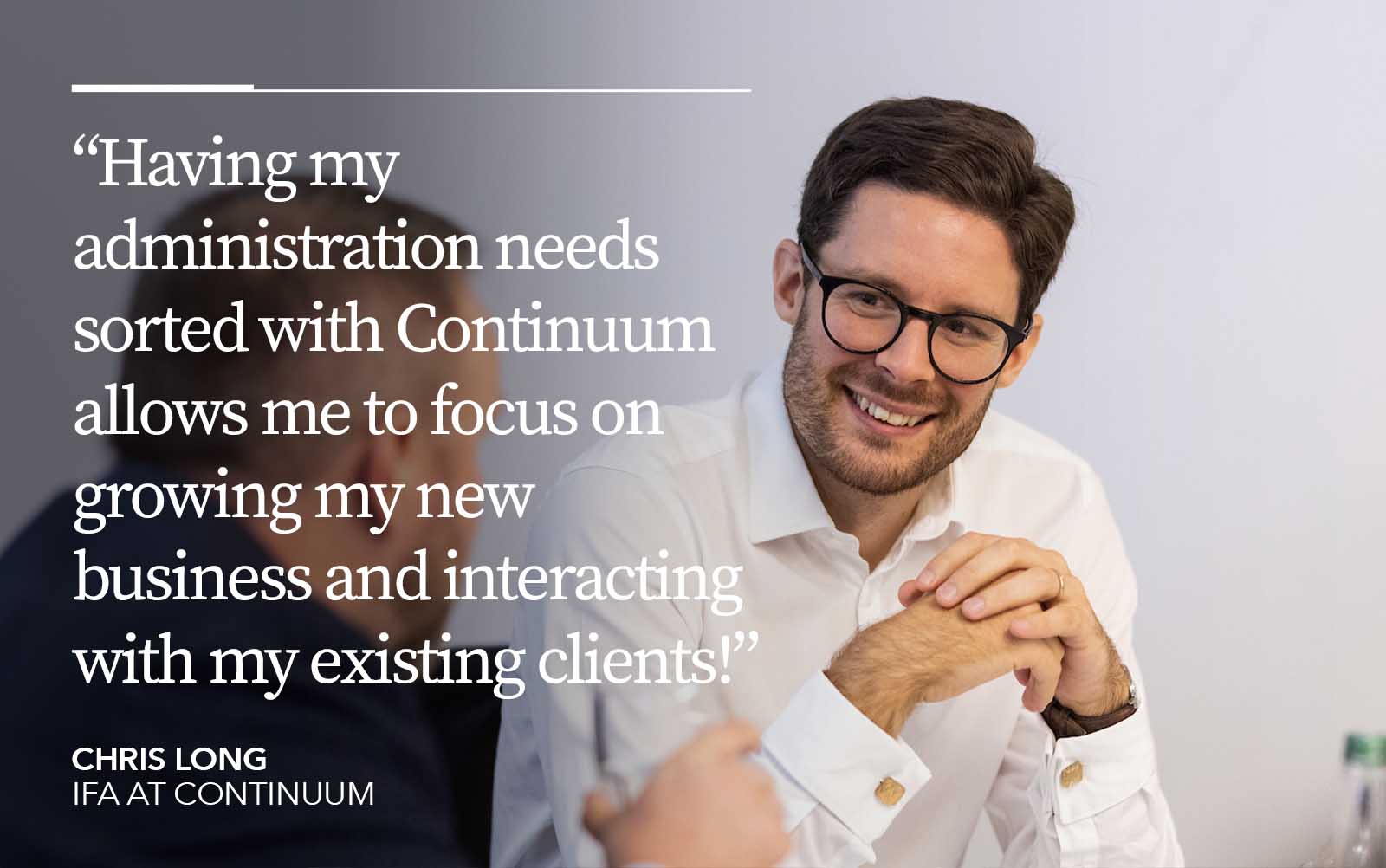 Valued
With our culture of collaboration, Continuum offers you as an adviser, a wealth of support to grow and develop your business:
Onboarding process
In house Paraplanning team
Central Administration Unit
Compliance and Training & Competence support
IT Support
Bespoke Marketing
Professional Connections
Business Consultancy
Weekly Payments & Daily Reconciliation
Management Information
Succession Scheme
National Conferences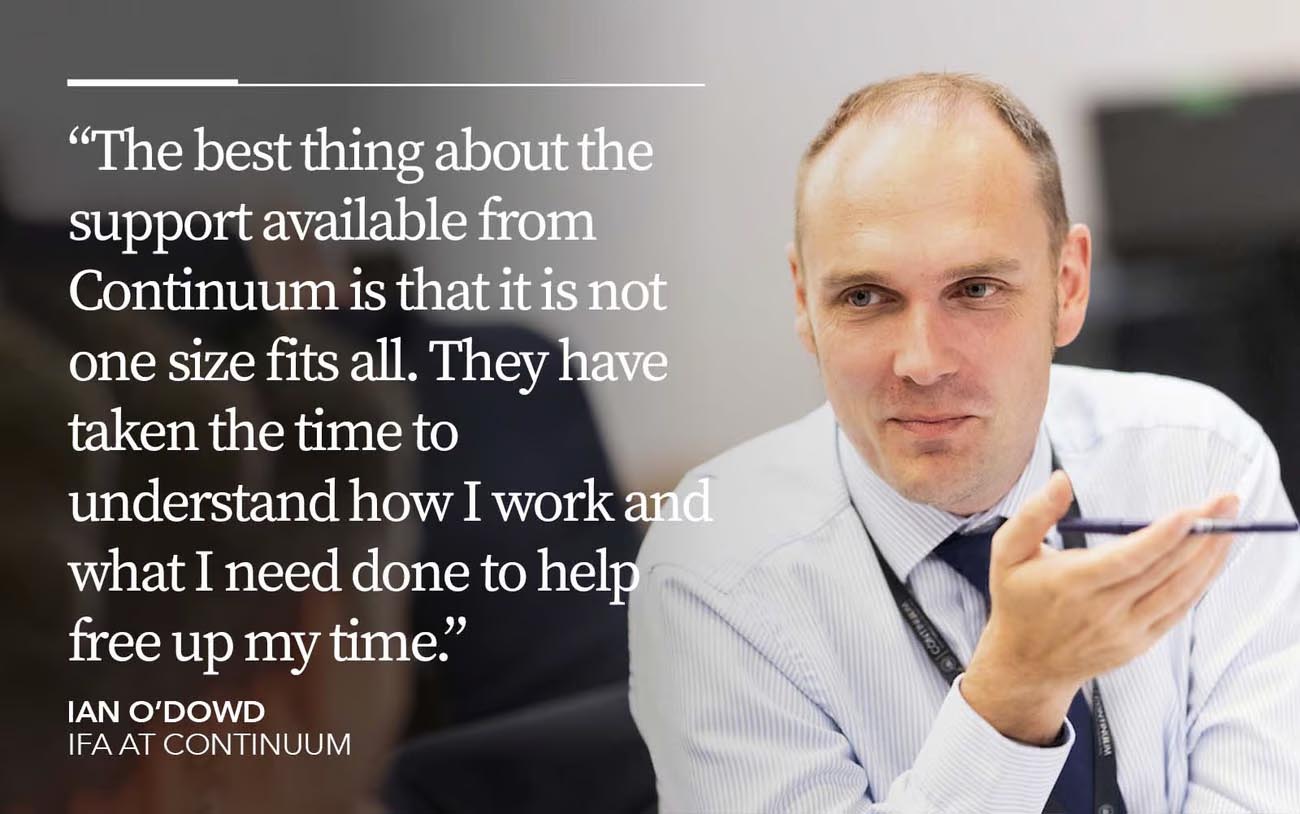 Client Focused
As a modern advisory business, we have developed a high-quality client offering making best use of technology to deliver not just ongoing advice, but a client experience where the feedback is consistently high.
The Continuum Experience
High Quality adviser and client systems
Client Finance Portal
Loyalty programme
Client education programme
Cash management service
Well-Being Programme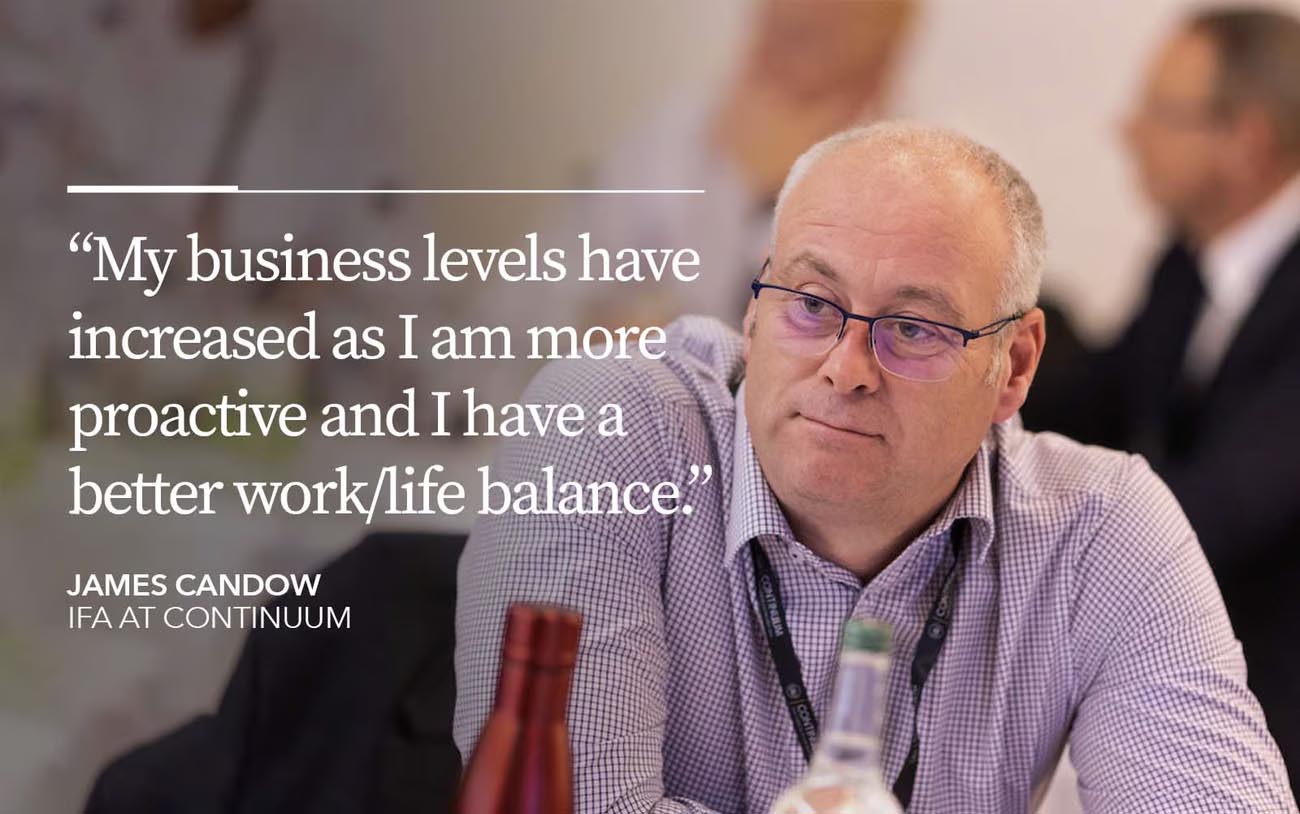 Retirement
As a National IFA brand, we provide a structured growth and exit plan to allow your clients to be looked after in the future when you find its time to enjoy your retirement plans.
Continuum Succession Scheme
Structured bespoke transition plans
Marketing Leading valuation matrix for succession
Adviser Academy delivering advisers for tomorrow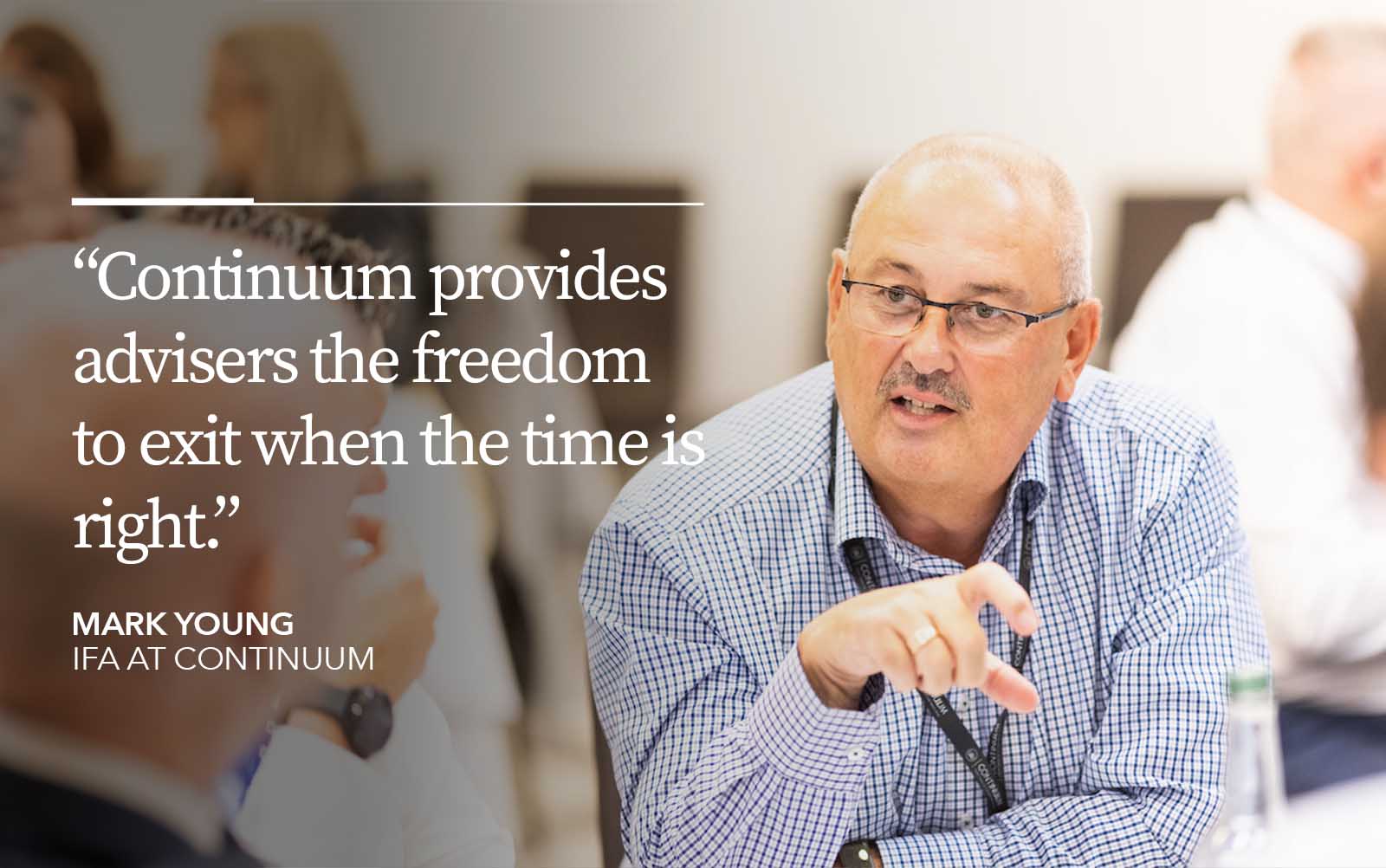 Changing Adviser's lives for the better
Want to know more? Download our digital brochure explaining what are the benefits of joining Continuum.
Download our brochure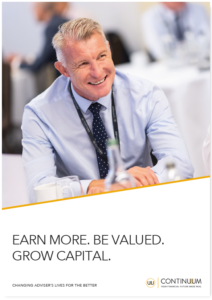 Changing Adviser's lives for the better
Want to know more? Download our digital brochure explaining what are the benefits of joining Continuum.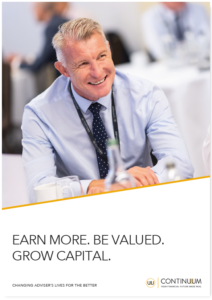 Download it now
Your next step
Reach out to explore the possibilities of becoming part of our adviser community. One of our dedicated team members will contact you, addressing your enquiries and guide you through your next steps.