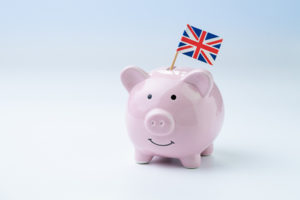 Brexit continues to provide surprises. The meltdown predicted after the referendum didn't happen, and almost two years on, the UK economy is actually looking healthier.
There may even be some progress on the negotiations.
But are there any surprises in store for your pension?
The state pension after Brexit
As the fact that we are enjoying a growing economy, rather than a recession proves, even experts struggle to make predictions about the effects of Brexit.
The future of state pensions worried many people. Ahead of the referendum, then Prime Minister David Cameron even suggested that the economic strictures of Brexit could jeopardise the triple lock for state pensions.
The post referendum uplift, and fears about losing the pensioners vote have removed that concern.
However, since the referendum, modelling by Oxford University has suggested that Brexit could mean retiring later. Rises in the state pension age are anticipated because of increased life expectancy. A hard Brexit with a reduced immigrant workforce would force Britons into working longer to maintain a sustainable ratio of workers and pensioners. In other words, to generate enough tax for the exchequer to pay the pensions bill.
This might not come to pass.  The negotiations are still going on, but it looks as though the workers who came to the UK from the rest of the EU will be allowed to stay.
The key question for around 1.3 million British citizens who have gone the other way and made their homes in Europe is how they would collect their UK state pension. The pension is payable to anyone eligible wherever in the world they live. However, it is only increased under the triple lock if the pensioner lives in the EU or other country with a reciprocal agreement covering pension increases.
A regular increase in payments means a significant difference over the course of your retirement. Living in Australia or Canada where it will not be increase would leave you tens of thousands of pounds worse off.
Again, the news is good. The UK committed to updating the UK state pension within the EU, so it looks as though that villa in Spain (or making your home in any of the 27 counties of Europe) will not mean missing out on state benefits.
The EU and UK negotiators have reached a "convergence," which is one step from an agreement. It looks as if the state pension arrangements for British nationals living in other EU countries will continue unchanged. If you worked in the EU and contributed locally, the current arrangements where it counts towards your UK state pension also looks likely to continue under current government plans.
Your private pension after Brexit
Your private pension is less subject to government influence, and it would be a brave and short-lived government that attempted to restrict access to your pension pot.
UK pensions law is intertwined with EU law, and there is little reason for changes. Any that are made are likely to affect pension providers rather than how you can access the savings you have built up.
The one area that could still affect your pension is the UK economy. If the negotiations end in agreement and the economy booms, your pension pot should grow with it. If the UK economy does not look so healthy, growth may more subdued.
It might be time to review your pension arrangements and ensure you have plans for both scenarios. At Continuum, we would be pleased to help.
The value of your pension and investments can fall as well as rise and you may get back less than you invested.
Get in touch
If you would like to discuss further please call us on 0345 643 0770, email us at [email protected] or click on the 'Contact Us' link below. Thank you.
Sources:
www.gov.uk – UK leaving the EU: what you need to know – April 7th 2018
www.theguardian.com – Hard Brexit means retiring later, Britons warned – January 15th 2017
Related articles