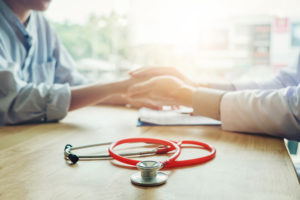 Many of us will need the support of a care home in our final years. The Care Act 2014 codifies a pledge by the Government to cap the cost of paying for long-term care. At first glance, it suggests that by 2020 even those who have resources will get their care paid for them.
However, in reality you can still find that you will still need to pay, and your family home could be at risk.
A complicated calculation
If you live in England or Northern Ireland and have assets or savings worth more than £23,250 you currently have to pay for your care home fees. The good news is that from 2020 new legislation sets a contribution cap at £72,000.  However, that does not mean that once you have spent £72,000 the state will pay the rest. Most people will have to spend around twice that on care home fees.
If you find a care home that costs £720 a week, you might think that after 100 weeks you will have spent £72,000, and it will be free. However, the cap is on the amount of care you could buy at the rate your local authority is prepared to pay. So, if your local council is prepared to pay £650 a week for a care home, it would take longer to reach £72,000.
Even then, the cap will not have been reached because it covers only the cost of providing care, and not the cost of your board and lodging.  The Government is expected to fix the national figure for board and lodging at £12,000 a year, which is £230 a week. Deducting that from £650 leaves just £420 a week as the cost of the care that the council will pay for.
Someone paying the average cost of a care home in England would need to pay the fees for more than five years and spend more than £150,000 before the cap was reached.  The average care home stay is currently around two and a half years, so most people will not live long enough to see the benefit of the cap.
The family home could be at risk
Benefits are means tested, and your home may count towards your assets unless your spouse or partner still lives there. This means that the council will want you to sell it to pay for your care.
As part of the reforms the government is setting up a universal deferred payments scheme, which will mean that people do not have to sell their homes in their lifetime to pay for residential care. However, if you have an empty house or flat, then its value is counted as part of your resources. You don't have to sell it, but the bill will go on increasing. When you die, your property will be sold and the bill paid.
What can you do?
Local authorities have become very wary of attempts to avoid ways of avoiding handing over the family home. It looks as though the only way to avoid it is to ensure that you have sufficient funds saved to pay for your care.
Talk to us at Continuum about the best way to ensure you have the cash you need.
Estate planning is not regulated by the FCA.
Get in touch
If you would like to discuss further please call us on 0345 643 0770, email us at [email protected] or click on the 'Contact Us' link below. Thank you.
Sources:
thisismoney.co.uk – Elderly care: what you need to know – 3rd November 2010
saga.co.uk – Can you avoid care home fees? – 26th May 2015
Related articles