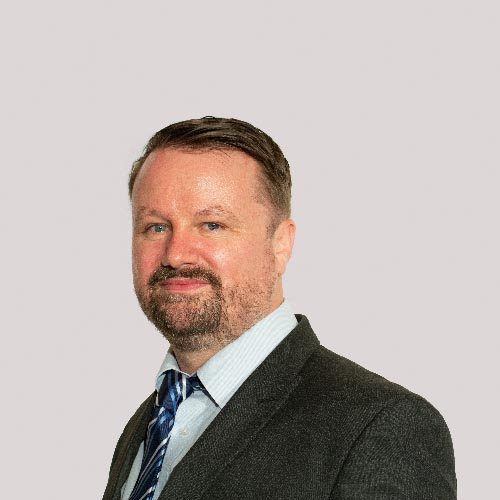 Lancashire based Independent Financial Planner Rob Buckley is the latest professional to join the nationwide team of award-winning advisory firm, Continuum.
Rob has more than 20 years' experience in the financial sector.
"I started my career in financial services late in the 90's with Friends Provident and worked for large and small firms before starting as an adviser in 2006. Following spells with RBS and Santander I eventually went 'on my own' as a self-employed adviser in 2017."
As Rob explains, he was able to enjoy some remarkable success as an independent advisor.
"I was able to build up a client bank approaching 100 clients, which was gratifying – but it did mean that I had grown my operation to a size where further growth was becoming more challenging. I started to realise that my next step needed to be finding a team to work with where I could still provide all the benefits of independent advice for clients, but with a network of support to call on.
I wanted to ensure clients receive value not just through my own advice, but also through the latest service and technology. Continuum had the facilities I was looking for already in place. It would mean less time spent on admin and paperwork, and more time to get to know my clients and to understand their plans and needs.
I searched the market thoroughly – as you would expect from an Adviser – because I wanted to join a firm that would not only allow me to grow further but to add genuine value and service to my clients. I found that there was a clear leader – a first choice for both me and for my clients."
Continuum with its gold standard independent status was the one that stood out for me.
Rob is ready and willing to provide the full range of financial solutions for his clients, but he has a clear specialist focus in pensions and investments. He believes that this particular field is increasing in importance.
"Building wealth for the future is something that we all need to do.
The world has moved on a long way in recent years, and there are many more solutions for anyone looking to make the most of their pensions in particular, and investments in general. Continuum is ideally placed to help me ensure all my clients have access to the full range of products from the entire market – and being independent means that I can help them find the most appropriate answers for their needs."
"I specialise in pensions and investment. That involves tax planning – including inheritance tax – and much more besides. Continuum will help me to make all the services I provide even better."
Martin Brown, Continuum's Managing Partner welcomed Rob to the team. "Being able to offer clients the highest standards of support and advice is key to our approach, and Rob has both the skills and determination we need. His focus on pensions and investment solutions is becoming ever more vital for the needs of clients.
That resonates with our approach of putting clients' needs first, whatever we do – it's a commitment we share with Rob."
Moving Forward – Rob is really looking forward to being able to offer his clients a greatly enhanced service offering, through the award winning Continuum proposition. In doing so, he is excited to now be able to extend this offering in a much wider capacity and is welcoming new enquiries across Manchester and throughout the wider area of Lancashire.
The value of your pensions and investments can fall as well as rise and you may get back less than you invested.
Estate planning is not regulated by the FCA. Your home may be repossessed if you do not keep up repayments on your mortgage.
Related articles