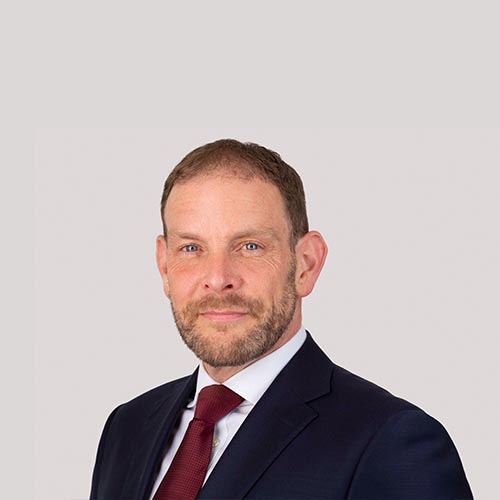 The nationwide team of award-winning advisory firm, Continuum has grown again, with a new Chartered Financial Planner serving clients in South-West London.
Simon Hewitt who is based in Wimbledon, has clients across the UK, and is looking forward not just to meeting and helping new clients – but to building long term relationships with them.
"I enjoy meeting people and problem solving to help them achieve their life goals by establishing a financial plan for their whole lifetime and succession. Being able to take a long-term view is vital, and it is one of the reasons I was so keen to join the Continuum team. Their philosophy is one of long-term support for clients. I believe the key point in financial planning is mutual trust. Building on that trust to establish an ongoing relationship to track and amend my clients' plan as their life and circumstances change has aways been a priority for me.
It also means that Continuum really is a perfect match for my own approach."
Simon has a background in finance, having worked as a commodities trader in the energy industry for eight years. His decision to become a Chartered Financial Planner was prompted by RDR – the Retail Distribution Review initiative from the Financial Services Authority (now the Financial Conduct Authority) back in 2012. This provided a set of rules and regulations which fundamentally changed the way in which financial advisers operated in the UK.
"It raised standards and set the bar higher when it came to qualifications, which made things better for clients and for the industry as a whole. I was keen to take the opportunity it provided to provide a professional approach to client needs."
Simon explains that this commitment to professional service is another reason that led him to join Continuum.
"Continuum has always set very high standards, but even more important it is independent. It means that by partnering with them, I can concentrate on providing the advice that really does put my clients interest first. It allows me to select the most suitable answers to those needs from all the providers on the market.
Getting the answers that people depend on to create the wealth and security they want and need is a major responsibility. Of course, at the end of the day it means better value for clients, and it means much more satisfaction for me."
Continuum's Managing Partner Martin Brown has already welcomed Simon to the team. "Our commitment is to offer clients the very best solutions and the highest standards of support. We can only do that if we work with the very best people. Simon has demonstrated his skills and determination, and a commitment which echoes our own.
He shares our approach of putting clients' needs first, whatever we do."
Simon is looking forward to meeting new clients across the Wimbledon, South West London area as well as other areas of the UK. His broad focus ensures that whatever your financial situation and current needs, he will be able to provide expert answers now – and for the future.
Simon is ready and willing to provide the full range of financial solutions for his clients, with specialism in Estate Planning and tax optimisation strategy. He believes that this particular field is increasing in importance to clients due to rising property prices and the ever changing UK tax regime.
If you live or work in the area, and especially if you are interested in pensions or investments, please contact Simon for a free initial consultation.
The value of your pensions and investments can fall as well as rise and you may get back less than you invested.
Estate planning is not regulated by the FCA. Your home may be repossessed if you do not keep up repayments on your mortgage.
Related articles