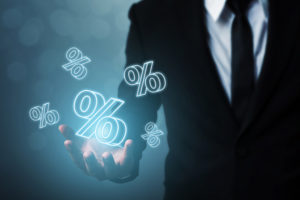 The rise in bank rate earlier this month should have been good news for savers, and especially for anyone who relies on their savings for income.
Unfortunately, although banks and building societies cut the interest they pay when there is a fall in base rate, they are nothing like as prompt when there is a rise. Some savers are still waiting for a better deal after the rise last November. There is little sign savings providers will be any more generous now.
So, what can you do to make your savings work harder?
Why doesn't your bank pay more?
Banks make money by lending (as well as from bank charges). They pay interest on savings to bring in the money they will lend out. However, the banks are currently well stocked with money, thanks to government's Funding for Lending and Term Funding schemes to help them recover from the financial crisis. They have no urgent need to bring in more funds, so they don't need to increase rates.
You may have to lock your money away
You may be justified in feeling that this is unfair, but you don't have to content yourself with the 0.5% available from the average easy access cash account. Returns as high as 2.7% may be achievable, but only if you can commit to saving up to five years in a long term fixed rate account.
Most accounts will let you take your capital back if you need it with a few months' notice, but this could still mean losing some or all of the interest it has earned.
The problem is, if you can't afford to lock your money away, you may have trouble making it pay enough to keep pace with inflation – which has been reported as going up again. Official figures show UK consumer price inflation (CPI) rose to 2.5% last month, up from 2.4% in June. The value of any money sitting in accounts paying below 2.5% is actually being eroded.
You may have to shop around
As we have noted before, banks use introductory or teaser rates to entice new savers, which soon disappear. This means loyal customers receive less interest than new customers.
The Financial Conduct Authority has found that a third of savers with easy access accounts have held the money in their account for at least five years, and the longer money had been in the same account, the lower the interest rate it is likely to receive. They have launched a consultation into the issue, and are proposing a basic savings rate for all easy access cash saving accounts and easy access cash ISAs. Banks would be able to set their own basic savings rates, which would be the same for all customers.
However, these are still just proposals, and it is still possible to maximise the returns on your savings by regularly switching your savings to whatever account is offering the best return. Our online rate finder tool could help you find the best rates available.
Alternatively, if you want the possibility of real returns for your money, it might be worth considering becoming an investor. Investing carries rather more risk than saving. Returns are not guaranteed, and you could lose your capital, but the extra risk may be countered by the potential of greater returns.
If you are ready to look at the possibilities – of savings and of investment – at Continuum we are very ready to help.
The value of investments, and the income from them, can fall as well as rise and you may get back less than you invested.
Get in touch
If you would like to discuss further please call us on 0345 643 0770, email us at [email protected] or click on the 'Contact Us' link below. Thank you.
Sources:
yourmoney.com – Regulator proposes new minimum savings rate – 25th July 2018
yourmoney.com – Households feel the pinch as inflation outpaces pay growth – 15th August 2018
Related articles