The value of pensions and investments and the income they produce can fall as well as rise, you may get back less than you invested.
Tax treatment varies according to individual circumstance and is subject to change.
Your home may be repossessed if you do not keep up repayments on your mortgage.
The FCA do not regulate tax planning.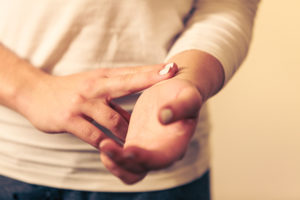 With finances as well as your health, it pays to have a regular check-up. At Continuum we like to ensure our clients have at least one financial review each year. We believe that it is the best way to ensure that their financial plans are up to date and giving them the results they need.
It's a simple process that takes around an hour and is designed to do one thing – to help us help you make the most of your money.
We start by looking at your financial goals. Everyone has different financial priorities, which change as years go by. It may be that yours are the obvious goals that we all share, such as paying for your home, or saving for your retirement. Perhaps you have something more specific in mind, such as paying for a child's education, a second home or building a financial cushion.
We'll then look at what has changed for you since the last time you sat down with us. Changes like a job move, divorce, having a child, buying a home, retiring, getting married, or losing a spouse can alter your spending and savings needs and aims, and the resources you have to call on.
How are your investments performing?
It's vital to match your investments to your time frames or specific goals. So, if your goals or situation have changed, for example, because you want to retire early, it will affect your investment choices. We'll check your asset mix to ensure that it continues to meet your time frame, risk tolerance and preferences, and perform any rebalancing that might be necessary. The markets can change quickly, and your investments may need to move with them.
Check that debt
It's difficult to invest when interest payments are eating up your cash. Has your credit card debt decreased or increased? If it's gone up, time to get back on track and to work out a tighter budget.
What about your mortgage? Even a small reduction in rates with a remortgage can make a big difference, but you may have to consider your exit costs to see if it's worthwhile.
Cut your tax
We'll also look at your tax position to ensure that you are taking full advantage of every allowance. We'll look if there are any tax efficient strategies that could help you pay less tax. The taxman takes a large enough slice of your wealth. Don't let him have any more than he is entitled to.
Changes to taxes such as capital gains allowances and dividends will affect what you pay. Your annual review can ensure you keep up with these changes.
Is your Life Insurance still adequate?
What about your Life Insurance? Do you have enough to cover your debts and provide for your dependents?  What about other types of protection? Is your Income Protection sufficient if you became unable to work due to sickness or injury? We can work with you to find answers.
Is your pension on track?
Your pension pot should be growing steadily, but you will want to check its performance – and that you are taking advantage of the latest tax allowances? Should you be saving more, or should you be looking at other ways to prepare for the future?
Your Continuum financial review will give you the answer to all these questions and more.
Checking your financial pulse each year can keep your finances healthy and your future looking prosperous.  You can see more about our services in our downloadable brochure.
The value of investments can fall as well as rise and you may get back less than you invested.
Get in touch
If you would like to discuss further please call us on 0345 643 0770, email us at [email protected] or click on the 'Contact Us' link below. Thank you.
Related articles