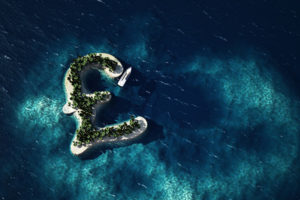 We are in the middle of June and getting close to the height of the British summer. Most of us are concentrating on enjoying the good weather, perhaps looking forward to a family holiday, and certainly not counting the pennies.
But perhaps we should be careful. Summer can be bad for our wealth.
We are less careful with cash in the summer
Sunlight in moderation is good for our health. It helps improve mood, builds vitamin D and strengthens our bodies' immune systems.
But recent evidence suggests that summer weather can be bad for our wealth.
Personal finance app Money Dashboard, which provides users with a snapshot of where they are spending their money, looked at data from more than 150,000 users and discovered people start spending more when the sun shines. In an interview with the Independent, Jossie Ellis of Money Dashboard explained that spending seemed to follow a pattern with a jump of almost £200 between April and May.
It's a phenomenon supported by other evidence. Credit report provider Noddle found that half of Brits admitted to spending £154 more in the summer months.
It looks as though we may start the year with a strict budget, perhaps intending to pay off all the costs of the festive season. But when the sun comes out, our resolve weakens and we decide to indulge ourselves a little.
What are we spending it on?
It may simply be that there are more opportunities to enjoy ourselves when the good weather and long evenings tempt us out of the house. Going out for a meal with family and friends, the odd weekend away, the costs mount up.
There are also plenty more opportunities to make the most of summer than there have ever been. There are music festivals almost every weekend of the summer, catering for lovers of everything from opera to heavy metal. Whatever your passion, from classic cars to fine dining, the chances are there is an event tempting you to go along.
Plus of course, there are our annual holidays to consider. According to research from the Nationwide, we could be spending a quarter of our entire disposable income on our summer holiday breaks. It's not just the cost of the flight and the hotel. Obviously we want to make the most of our time away, and not watch the pennies when we get there.
Are we spending what we haven't got?
No one wants to deny themselves or their loved ones a little summer fun, but many of us may be storing up money problems. If we rely on credit to fund our sunny day spending, it could make winter a lot colder and gloomier.
Britain is in the grip of a personal debt crisis. More and more of us are spending money we don't have to enjoy the lifestyle we want. Funding fun with money we don't have is easy, but sooner or later we will have to pay it off – and that is where things become more difficult.
What can you do?
You probably don't want to cancel the holiday and ditch the evenings out, so to enjoy your summer without a nasty financial hangover, you need to ensure you are budgeting property.
Work out what you can afford and try to stick to it. You might want to trim a few costs. A picnic on your day out can be as much fun as a restaurant meal. Vouchers and special offers can cut the costs of attractions of all kinds.
If you must use credit, try and pay off in full each month to avoid interest.
Managing your money is a year round challenge, and if you need any help, please call the Continuum team. And do enjoy your summer!
Get in touch
If you would like to discuss further please call us on 0345 643 0770, email us at [email protected] or click on the 'Contact Us' link below. Thank you.
Sources:
yourmoney.com – Brits spend a quarter of disposable income on holidays – 31st May 2018
independent.co.uk – How summer sun can damage your finances – 16th May 2018
blog.noddle.co.uk – Are you a big summer spender? – 3rd April 2018
Related articles