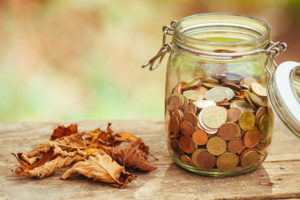 With an Autumn Budget on the horizon we look at some of the areas where we might see changes.
Like most things to do with the Economy, Brexit is involved. The budget is three weeks earlier than last year. It has been planned to come just after a meeting of EU leaders on October 18 in Brussels, and before a crucial Brexit summit scheduled for November.
Bringing the budget forward will allow measures in it to be approved before any final Brexit legislation is presented to MPs. The ability to agree tax, spending and other measures before a summit sounds like a shrewd tactic, allowing the government to make its bargaining position clear.
A growing economy?
There are grounds for optimism. The economy actually looks better than it did in Spring. The budget deficit was smaller than expected, and there was even a surplus in July. The Chancellor will be able to report strong tax revenues, suggesting that the economy has continued to grow, and it is just possible that Mrs May's suggestion that the time for austerity is past may be echoed by the cautious Mr. Hammond. However, there are few indicators as to what he will be announcing, other than some broad hints.
A new digital tax?
The Chancellor announced in his speech at the Tory conference that Britain will impose a "digital services tax". This is aimed at the big companies like Google, which have been very successful at making large amounts of money in the UK, and even more successful in avoiding paying tax on it. The announcement did not meet universal approval, with many in business suggesting that it would put the UK at a disadvantage in this crucial new sector unless it was part of an international agreement. We will have to wait until the Budget itself to know how these measures will be pushed forward, if at all.
Fuel duty
The Chancellor looks likely to scrap the freeze on fuel duty after eight years, having stated that keeping duty frozen would cost the Treasury around £38m over the next three years. This is controversial too, with motorists, industry and Tory colleagues all seeing it as harmful to growth and unfair on the less wealthy.
NHS spending
Less controversial will be support for Theresa May's promise of an extra £20bn for the NHS. The Prime Minister admitted that this would require tax hikes but refused to give details on which taxes would be increasing. The good economic figures might allow Mr Hammond to find the funding without having to make savings elsewhere. If they don't, there is speculation about cuts to Capital Gains Tax relief and pension tax relief for higher and top-rate taxpayers, increased corporation tax and even a tax on tourists. The New Enterprise Allowance, designed to help people start their own business could also be at risk.
These plans have led to Mr Hammond being accused of wanting to tax enterprise, initiative and thrift, which with the budget still to come may be a little premature.
As for Mr Hammond himself, he appears to be upbeat.
Sustaining productivity growth will raise wages and boost living standards – that's why I'm investing £31bn in infrastructure, skills and research to build an economy fit for the future.
Tweet from Mr Hammond 08.10.2018
What should you do?
Your own personal budget might well be affected by what Mr Hammond has to say later this month. If you feel the need to take some financial measures of your own, a call to the Continuum team could provide some expert help.
Get in touch
If you would like to discuss further please call us on 0345 643 0770, email us at [email protected] or click on the 'Contact Us' link below. Thank you.
Sources:
expressandstar.com – Chancellor Philip Hammond confirms Budget will follow crunch Brexit summit – 26th September 2018
twitter.com/PhillipHammondUK – 8th October 2018
Related articles